We want to exceed your expectations and provide a true on point experience.
On Point Chiropractic provides long-lasting solutions so you don't miss out on doing the things you enjoy in life.
We focus on what your goals are. Our treatment goes well beyond pain, to allow you to explore the world through unrestricted movement.
What does it mean to be on point?  
"Being on point is when you're able to do the things you want to do at a moment's notice with confidence and ease." -Dr. Mark A Konopka

Dr. Mark knows what it takes to overcome sports injuries and pain. Being a long-time chiropractic patient himself, he's experienced the benefits of chiropractic treatment first-hand.
Read Full Bio
Being an avid outdoors-man and sports enthusiast, Dr. Konopka can relate to ailments that can take away from doing what we love.
His unique, whole-body approach helps people find permanent relief from issues such as chronic pain, neck pain, low back pain, headaches, rotator cuff injuries, knee pain, hip pain, foot pain and arm pain.
Dr. Mark's hobbies include weight lifting, hiking, trail running, snowboarding, golfing, backpacking, camping, archery, fishing, reading, playing with his two pups Nala and Yoda, and anything that involves exploring the great outdoors with his wife Christina.
Certifications
Certificate in Acupuncture
Functional & Kinetic Treatment with Rehab (FAKTR)
Titleist Performance Institute (TPI) Certified
Selective Functional Movement Assessment
Rock Tape Performance Movement Techniques
Weight Room Safety Certified Strength & Conditioning Coach
Memberships
American Chiropractic Association

Connecticut Chiropractic Association

Forward Thinking Chiropractic Association

Board of Directors Stratford Visiting Nursing Association
Highlights From On Point Chiropractic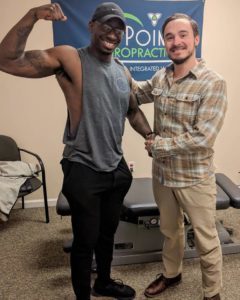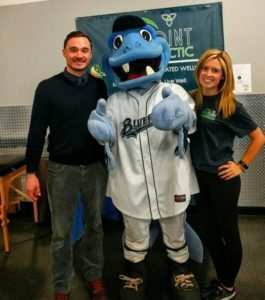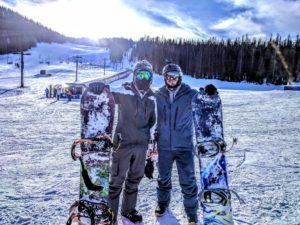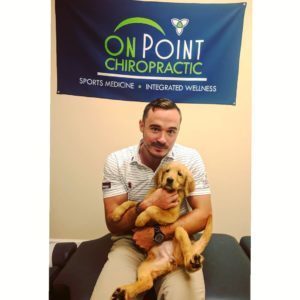 Have A Question For Our Team?
Leave it in the space below, we will get back to you as soon as possible.
---